5 Reasons Drinking from a Straw is Better for You
Not only is drinking out of a straw
fun,
but it also has health and other benefits.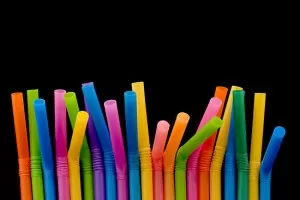 1. Stain Protection
Using a drinking straw helps protect your teeth against staining that can occur from long-term exposure to dark colored food and drinks (soda, coffee, etc.). Using a straw helps you to avoid constant and direct contact with the front of your teeth.
2. Reduced Exposure
Using a straw means you have control of whatever you may be drinking by directing the substance away from your teeth. Reduced exposure means a lower chance for bacteria and sugary substances to stick to your teeth and cause erosion.
3. Hygiene
The dishes used in restaurants tend to host germs and bacteria from other people using and handling them. Using a straw for your glass of water, soda or whatever else you may be drinking will prevent direct contact of your mouth to others' germs.
4. Convenience
When you are on the go, possibly driving or mingling, drinking from a straw is much easier than unscrewing a cap or tilting your head back to gulp from a glass. It also decreases the chance of spilling on yourself.
5. Safety
Since you are taking in a more controlled amount of liquid when you drink from a straw, you reduce your risk of choking. Drinking a smaller amount at a time also means you are safer from burning your mouth on beverages that may be too hot.
Do you ever drink from a straw?
Courtesy of Bright Now! Dental
http://www.brightnow.com